Stem Cell Therapy In Scottsdale, AZ
It's Time To Get Back To Your Active Lifestyle
Get Out Of Pain
Improve Your Quality of Life
Feel (At Least) 10 Years Younger
You've tried everything else.
You've been told your only option is surgery.
The prescription medications are piling up and not working as you hoped.
Physical therapy is no longer cutting it.
You feel things are only going to get worse.
Stem Cell Therapy Can Help You Get Back To Your Active Lifestyle
Step 1: Schedule A Discovery Call
Step 2: We Build Your Customized Treatment Plan
Step 3: Get Back To Doing What You Love
Dr. Solt provided excellent care and my problem was thoroughly diagnosed. My procedure with the stem cells was smooth and without complications. My degenerative disc pain has improved by 90%. I have suffered from back pain for 20 years and I am finally able to experience pain-free activities.
Learn About Our Stem Cell Therapy Treatment Options
Stem Cell Therapy Treatment
Stem cell therapy treatments use stem cells to solve issues that are caused due to cell degeneration or malfunction within the human body.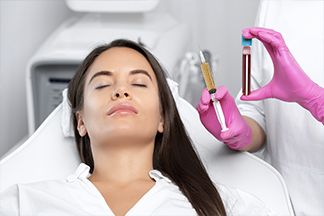 Platelet Rich Plasma
Platelet-rich plasma (PRP) therapy accelerates the healing of injured tendons, ligaments, muscles and joints.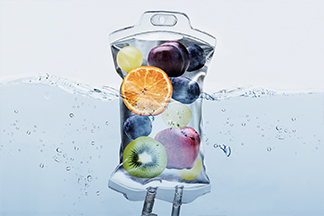 IV Nutritional Therapy
IV Therapy  delivers nutrients and hydration directly into the body's bloodstream for immediate absorption.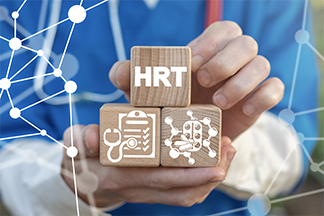 Bioidentical Hormone Replacement
BHRT treats men and women who experience a drop or imbalance in their hormone levels. 
Growth Factor Therapy
Growth factor therapy is a  regenerative medicine that promotes the healing of wounds, chronic pain, and degenerative diseases such as arthritis.
Peptide Therapy
Peptide therapy is designed and used to stimulate cellular regrowth systems.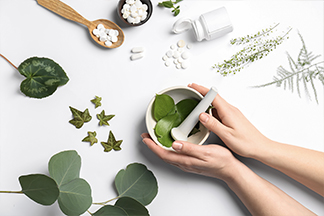 TA-65-Telomere Therapy
TA-65 is a patented, all natural, plant-based compound which can help maintain or rebuild telomeres, that diminish as people get older.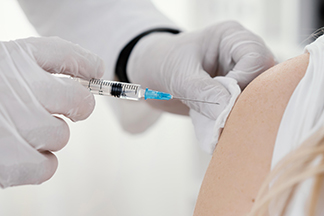 Pain Relief Injections
Pain relief Injections are a nonsurgical treatment option for acute or chronic neck or back pain.  
(Schedule a complimentary consultation before applying for financial assistance)
Discover a place where your body can heal.
Our team of professionals will answer all of your questions. By investing in your health, you will learn something new at every visit as we integrate you into our family operated practice. We are a doctors office that places patients first. Our team is here to provide quality care and service in a warm welcoming environment.  
Hear From Our Satisfied Patients 
After being put through the wringer with doctors who didn't care or try to help me, finding Dr. Solt was a miracle! She truly cares about her patients and from our first call I was put at ease. I had the same stem cell procedure TWICE with another doctor and got little to no results. After one round of stem cells with Dr. Solt, the difference was night and day. Whenever I have had any issues, Dr. Solt was beyond generous with her time and resources to solve them. When I had a flare up and wanted to get ahead of it quickly, Dr. Solt squeezed me into her busy schedule immediately and made me feel like her only patient. I cannot say enough great things about this doctor. Not only is she compassionate, she is extremely knowledgeable and open minded. I would recommend Dr. Solt for any procedure! Thank you so much for everything. I can't wait to continue to see results and heal. And thank you for the sweet card and gifts!
I was treated by Dr. Solt for Arachnoiditis…she was very thorough and informative about the stem cell treatment offered…I would recommend Dr. Solt to anyone suffering from this affliction…awesome doctor!
Donald Merlonson
2021-08-27
2 months ago, I went to an orthopaedic surgeon and was advised I would require bilateral knee replacements. I decided I'd try those choices. After Dr Solt's treatment, I'm pain-free within 30 days and doing everything that a physical trainer might throw at me. Before surgery, I strongly recommend pursuing Stem Cell Replacement Therapy.
This time in my shoulders, after having stem cell therapy for the second time, I am looking forward to having the same improvement that I had over a year ago in my knees after stem cell therapy. Before going through joint replacement, I strongly recommend considering this.
We came from abroad - 7500 miles to perform the adipose stem cell treatment and PRP with Dr Solt. Dr Solt is the rare kind of doctor -she really cares about her patients…she's knowledgeable, sensitive, informative and has a lot of patience. The communication before and after was outstanding. She performed the surgery (3rd time for me with fat stem cells) in a very gentle way, transparently and professionally explaining each step of the operation. She is extremely professional. I am grateful and thankful that I had the opportunity to meet her.
I have had two successful stem cell procedures done by Dr Solt (knee and back). I started playing golf again, riding a bike, and skiing again, relatively pain-free. I would recommend Dr Solt very much.
Rachel Schmidt
2021-08-13
I don't leave reviews; I feel obliged to score Dr Solt as many stars as possible. For over 8 years, I have been suffering from chronic back pain due to arachnoiditis. Three independent orthopaedic/neuro doctors were consulted, and the common consensus was to operate or continue dealing with the suffering. I agreed to pursue a stem cell treatment with Dr Solt, after several hours of studying my options. I'm 5 months into this recovery right now, and I can't be happier. I'm 95% pain-free most days, and I've resumed all my physical activities, including biking, swimming, climbing, golfing, and hiking. In brief, without any reservations, I would strongly recommend Dr Solt.
Dr Solt provided excellent care and my problem was thoroughly diagnosed. My procedure with the stem cells was smooth and without complications. My degenerative disc pain has improved by 90 per cent. I have suffered from back pain for 20 years and I am finally able to experience pain-free activities. They have top-notch employees and the office is state-of-the-art.
Better Health Care is Our Mission
Monday: 9am-5pm
Tuesday: 9am-1pm
Wednesday: 9am-5pm
Thursday: 9am-5pm
Friday: Closed
Saturday & Sunday: Closed
Holidays: Closed