Your Transformation Starts Here!
The Most Comprehensive & Holistic Stem Cell Therapy Program EVER!
Do you experience the following?
Chronic Pain

Low Quality of Life

Too Many Prescriptions

NOTHING IS WORKING?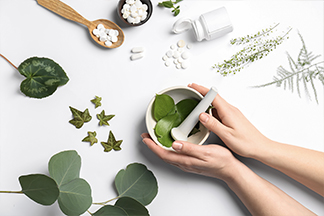 Suffering Alone Ends Today
Do you feel like there is no way out?
That the problem will only get worse untill action is taken?
Are you unknowingly making your condition worse with your diet and lifestyle?
The body continues to degenerate unless you choose to regenerate.
Funding Available
Manageable Monthly Payments
Our 6 Month Plan Includes:
First Steps:
Upon enrollment, two things will happen.
1) You will be sent our Welcome Box. This includes our recommended supplements and other items that you will find handy during your healing journey.
2) You are given access to our 2 Week Pre-Procedure Course which includes modules on:
– Mindset
– Stem Cell Science
– Sleep Optimization (you can't heal if you aren't sleeping!)
– Diet Strategies for Stem Cells
1:1 Consultation With Dr. Solt
After completion of these modules, you will be ready for your 1:1 consultation with Dr. Solt! 
In this hour together, she will take a deep dive into YOUR medical history, and come up with additional strategies specific to your condition in order to optimize your overall health and, of course, outcomes from the procedure. 
The procedure generally happens 1-2 weeks after this consultation.
Your Procedure
This is customized to you and YOUR specific needs! Whether we need to treat your back, neck, shoulders, knees, hips, or any other part of your body, you can trust that it will be done with precision and experience that is second to none. All injections are performed under ultrasound guidance after a thorough assessment of what structures actually need to be treated.
You can expect to be in our office for about 3 hours for your procedure, where you will be fully cared for in a warm and welcoming environment. Options are available for anxiety reduction and/or light sedation, if needed.
The Oura Ring
On the day of your procedure, you will be sized for a brand new Oura ring! This is the most accurate sleep tracker on the market, and will become an invaluable tool in making sure you are getting adequate rest to allow your body to truly heal and repair. 
After The Procedure
Immediately after your procedure, you will be given access to the Post Procedure modules, which include:
– Post care & what to expect after your procedure
– How to eat to maximize healing
– When and how to resume physical activity
– Healthy habits & biohacks
– Access to health coaching calls to ask questions and get guidance on your journey
– 3 EXCLUSIVE interviews with prominent figures that are only available in this program
– PLUS other bonuses that will delight & surprise you!
6 Month Follow Up Appointment
At your 6 month mark, you will meet with Dr. Solt again for a 30 min call (phone or Zoom). You will discuss all the changes you have experienced as a result of this program!
Who Is This Program NOT For
We are selective about who we work with and will only take patients that we believe will benefit from this program. Your application allows us to see if we want to work with you. Ultimately, the people who will not be successful in this program include:
Those with a victim mentality who expect to be saved from their condition without putting in the work
Those who are not willing to make changes to their diet, lifestyle, and mindset
Those who have unrealistic expectations about the speed at which stem cells can work
Those who have unrealistic expectations about what stem cells can accomplish
Those who are rude, entitled, ungrateful, and operate from a mindset of scarcity and lack
If any of those apply to you, please do not apply at this time.
Additionally, this program requires a significant investment of time, resources, and effort. The results are more than worth it, but only if the work is put in.
Still reading? Great! We can't wait to hear from you. Apply with the button below.